Overview/Background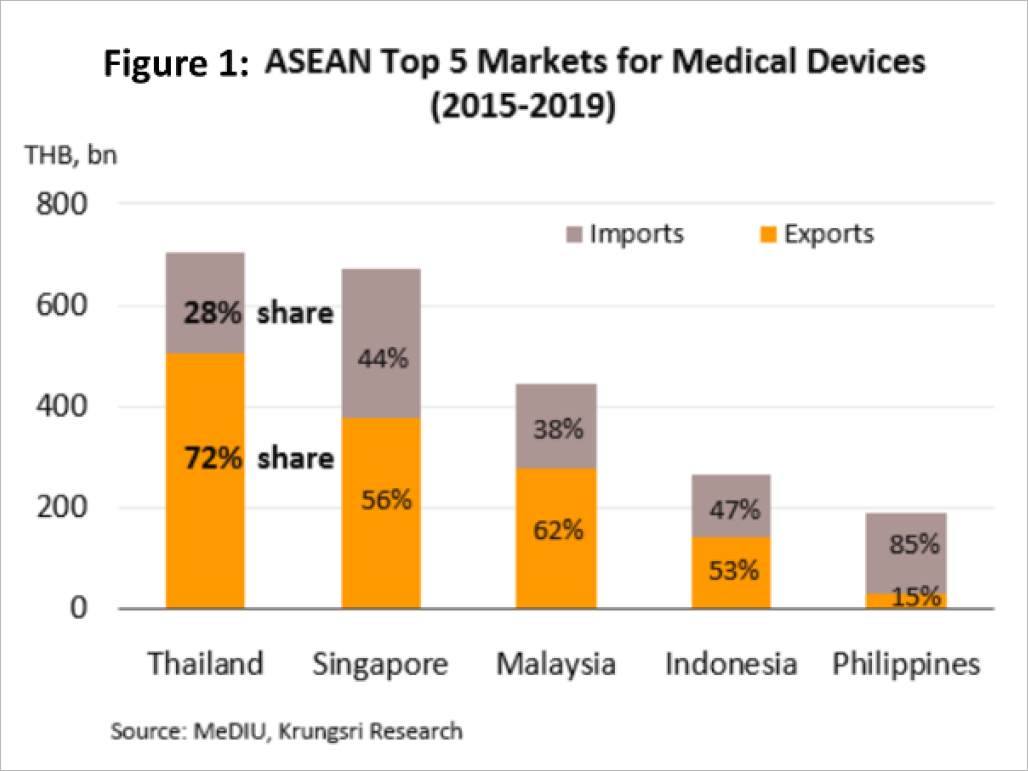 The ASEAN region still remains a big target for healthcare business related companies from all around the world. One of these countries that has remained strong economically, with great potential in the medical device market is Thailand.
For many years, the Thai government has endeavored to make Thailand as a Medical Hub of Asia. In addition to this, the number of elderly people is forecasted to increase from 11.2 million in 2018 to 13.5 million or in Healthcare expenditure for the elderly is expected to increase from 63 billion baht or 1.9 billion USD in 2010 (2.1% of GDP) to 230 billion baht or 6.9 billion USD (2.8% of GDP) in 2022 Due to these various influential factors, Thailand has increased its efforts in improving its healthcare related fields/services.
This article will be focusing on 2 main points which show the current status of Thailand's market regarding imports as well as its updated medical device regulation.
Part1 :The medical devices import volume in Thailand
What kind of medical devices are imported into Thailand? How are they grouped?
The Thai government classifies medical devices based on its purpose and as follows:
Group 1: Medical consumable products (Single-use device) used for general medical treatment. For example, syringes catheters, rubber gloves, other dental devices, and appliances.
Group 2: "Durable medical device", which is a product/equipment that has a service life not less than 1 year. Example of these include first aid kits, patient trolleys, patient beds, medical, surgical, dental, scientific equipment and supplies and X-ray machines, etc.
Group 3: Reagents and test kit products, such as reagents for diagnostic kits for surveillance of diseases, pregnancy test kits HIV testing kits and food contaminant testing kits.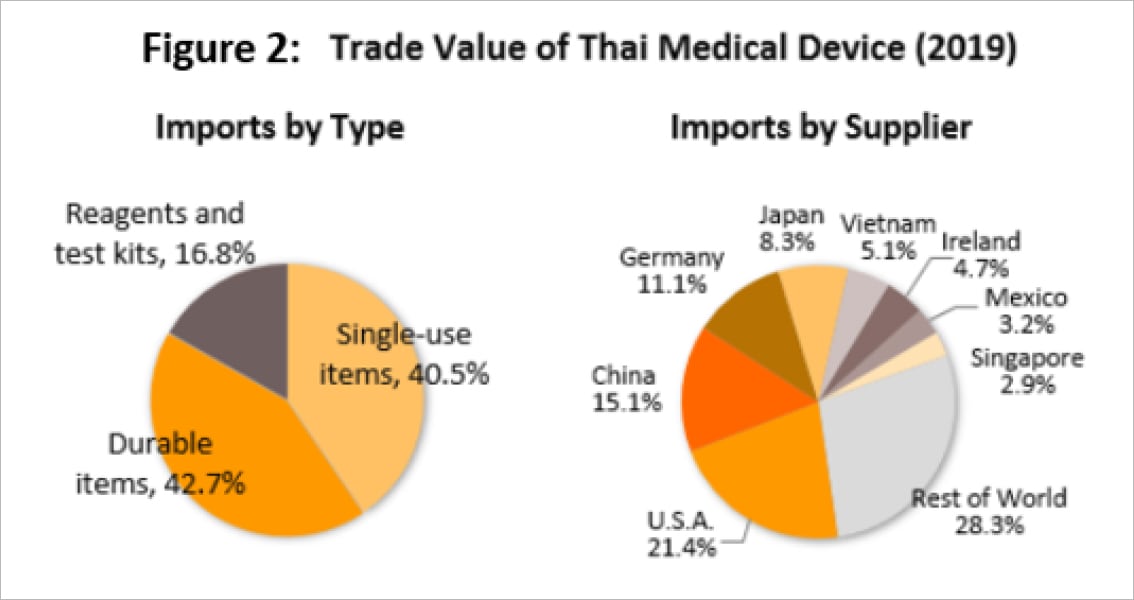 According to Krungsri Research.(This will open in a new window.)Thailand has the highest combined export and import value of medical devices in ASEAN region.
Most of imported products are Group1 and 2 which have a similar proportion at 40.5% and 42.7% respectively.
Examples of products imported into Thailand include ultrasound machines, x-ray machines, and heart rate monitors, etc. Most of these products are imported from the US, China, Germany and Japan.
According to thePlastic Institute of Thailand,(This will open in a new window.)the 2nd Quarter of 2021 showed an increase by 4,285 million baht or 129 million USD (or+22.96%) in comparison to……
Full text & latest issue is found in the mail magazine "Global Newsletter"
The "Global Newsletter" provides the latest information pertaining to clinical trials in the Asian region, including timely updates from Local Health Authorities in the regions of coverage and medical advancements of interest.
To subscribe to the Asian Newsletter, please contact us via the following form.