Leaders
Message from Leader of Global Development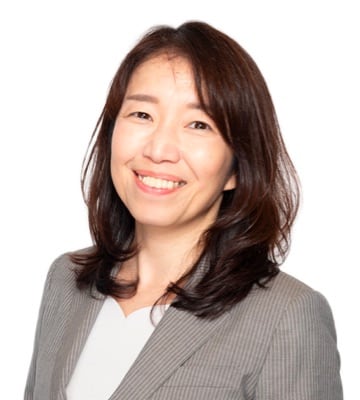 Pharmaceutical Development Partners without Borders
Tomoko Eguchi
Besides the developed countries in Asia such as South Korea and Taiwan, various ICH guidelines have been prepared in China and Southeast Asian countries, along with the development of clinical study environments at the national level.
Moreover, some countries are actively adopting various technologies not only to conduct clinical studies speedily with high accuracy, but also to enable them to access data in Japan that is difficult to approach.
These global trends have created an era in which drug development strategies can be structured on a global level, not only in Europe and the United States but also in Asian countries where the pharmaceutical market is expected to expand in the future.
The strength of our global development services can be said to be Speed & Coverage.
In order to acquire information that clients need quickly and proceed with projects with most appropriate approach, we develop the most up-to-date and effective information network in each country, assign project teams and regulatory personnel in each language and area, and establish a communication system according to the client's needs. In addition to oncology and regenerative medicine, we have accumulated global development know-how in a wide range of areas such as Primary Therapy, biosimilars and medical devices.
In addition to these Speed & Coverage, we have also combined various technologies such as IoT, wearables, smartphone apps, etc. in recent years, and have worked together to map the clients' development strategies across the world and to help to lead to efficient and cost-effective results.
As a state-of-the-art drug development partner in the new Japan era of Reiwa, we will continue to make efforts to utilize our borderless global tools and leadership in your international drug development.
Background as a Consultant
Twenty (20) years of pharmaceutical and medical device development experiences in CRO

Planning and conduct from clinical trials to PMS in Japan
Development consultants and project management services in East Asia (China, Korea, and Taiwan) and Southeast Asia
Development and introduction consultation of clinical trials related systems such as EDC/IWRS

Japanese (Native), English (Business), Korean (Business)