Leaders
Message from Leader of Oncology Development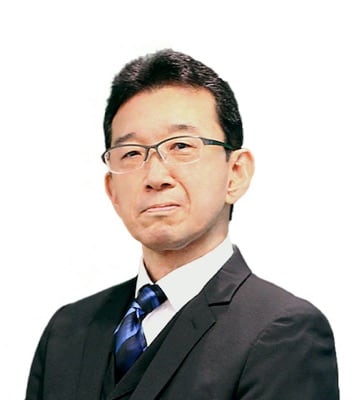 We Provide Strong Support for Oncology Development.
Masahiko Sakamoto
It has become commonplace to outsource all development activities of new drugs as well as generic drugs to a CRO from the early stages In such situations, the differences in the expertise of each CRO affects the success or failure of development.
In anticipation of such an era, from the time of its establishment, our oncology development department has set the goal of "oncology development expertise level equal to or higher than that of development departments in pharmaceutical companies".
Today, we have grown to the point where we receive consultation requests on rare diseases, early phases of drug development, feasibility surveys, suitable site selections, amongst others.
We also make proposals for "cost reduction," "shortening of clinical trials," and "operations suitable for clinical trial design," based on our accumulated experience and know-how in the industry.
We keep to the promise of providing strong support from the early stage of development of the valued drug being developed by your company to the submission for approval.
Launch and Marketing Research:We work alongside your team to search for the area indicated by the drug based on its non-clinical data, PK profile, and the characteristics of its bio-similar drugs. We consider and predict not only the simple medicinal efficacy, but also the hurdles in its indication prior to being launched, development costs, market size, and applicable drug prices.
Early Stage of Clinical Development :

We propose development strategies, create protocol synopsis, propose suitable study sites, and form a plan for feasibility and an appropriate schedule of the clinical trial. We can also offer you proper advice from our special advisors if necessary.

Mid Stage of Clinical Development :

We will suggest improvement plans when patient enrollment has some problems with little progress(research on related hospitals, web registration, proposal of additional sites, and others).

Final Stage of Clinical Development :

In addition to PMDA inspections, we also have experience with FDA and EMA inspections, and can attend and provide support on the day of the inspection.
Background as a Consultant
Over 17 years of experience in development related work for foreign pharmaceutical company
Over 12 years of experience in development related works with CRO
Over 15 years of development experience in the oncology field, with a focus on Global Phase III experience.
Experienced Oncology Areas

Breast cancer, Colorectal cancer, NSCLC, Stomach cancer, Ovarian cancer, NHL

Work Experience as a Consultant

Developmental strategies for Phase I studies, Feasibility surveys, Strategy to prevent delays in in-patients, Protocols/ICF reviews, developmental strategies in Japan for foreign venture companies and research with KOL for developmental strategies and markets.

Experience for Inspection

Preparation for FDA and EMA inspections, attending and responding to inspections for a week at each site.
Attending and responding to inspections for PMDA 5 times.