Leaders
Message from Leader of Regenerative Medicine field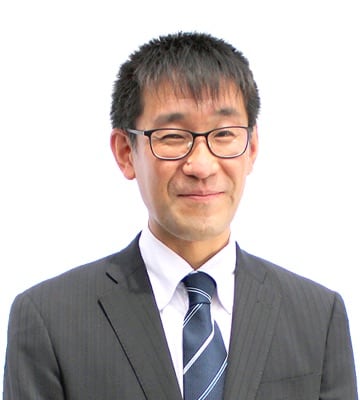 Platform for Regenerative Medicine Development
Shinji Yamamoto
One of the features of regenerative medicine development is that there are many seeds in academia and venture companies. As researchers with seeds proceed with development, there are many different barriers to overcome.
For example, cell products used in humans must be manufactured in a GCTP-compliant cell processing center.
When delivering manufactured cell processing products to clinical trial sites, conditions for temperature, vibration, あand time must be fulfilled, which requires different considerations than pharmaceutical drugs.
But like pharmaceutical drugs, there are an immense number of exit strategies.
The most suitable exit strategy needs to be developed depending on the characteristics of the processed cells and regulatory requirements.
When formulating an exit strategy and using it for humans, consultation with the PMDA and coordination with KOLs are also required.
Depending on the exit strategy that can be obtained, the laws and regulations are different, and each requires specialized knowledge.
Because of these characteristics of regenerative medicine, it is difficult for academia or venture companies to develop independently, and a platform is needed in order to create a value chain.
Remedy Group provide a platform for practical application of regenerative medicine, including regulatory consultation, non-clinical research, manufacturing, quality control, transportation, consultation with authorities, coordination with KOL, conducting clinical trials, application for approval, evaluation of post-marketing approval conditions, and others. We can prepare and coordinate the functions necessary for the commercialization of promising seeds and build a development support system.
When proceeding with development, if you have any questions such as "we don't know what to do" or "what should we do in this case?", please feel free to contact Remedy Group first.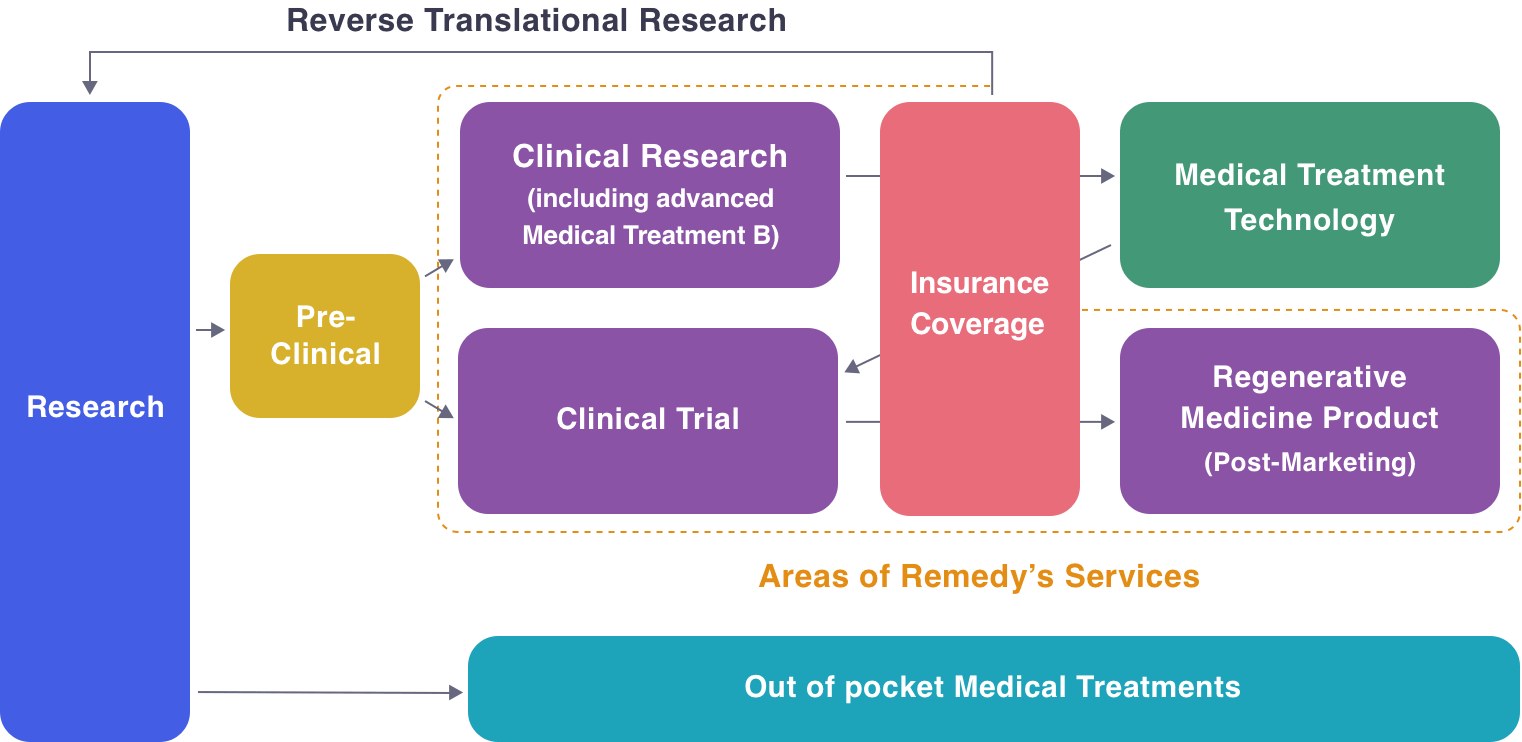 Background as a Consultant
Ten (10) years of experience in basic research of regenerative medicine in academia
Seven (7) years of experience in Non-clinical drug development in pharmaceutical companies
Four (4) years of experience in drug development in CRO